Monthly installment available via



The cleverly designed Karaoke Microphone Mixer System Set
Singing karaoke is more fun than ever!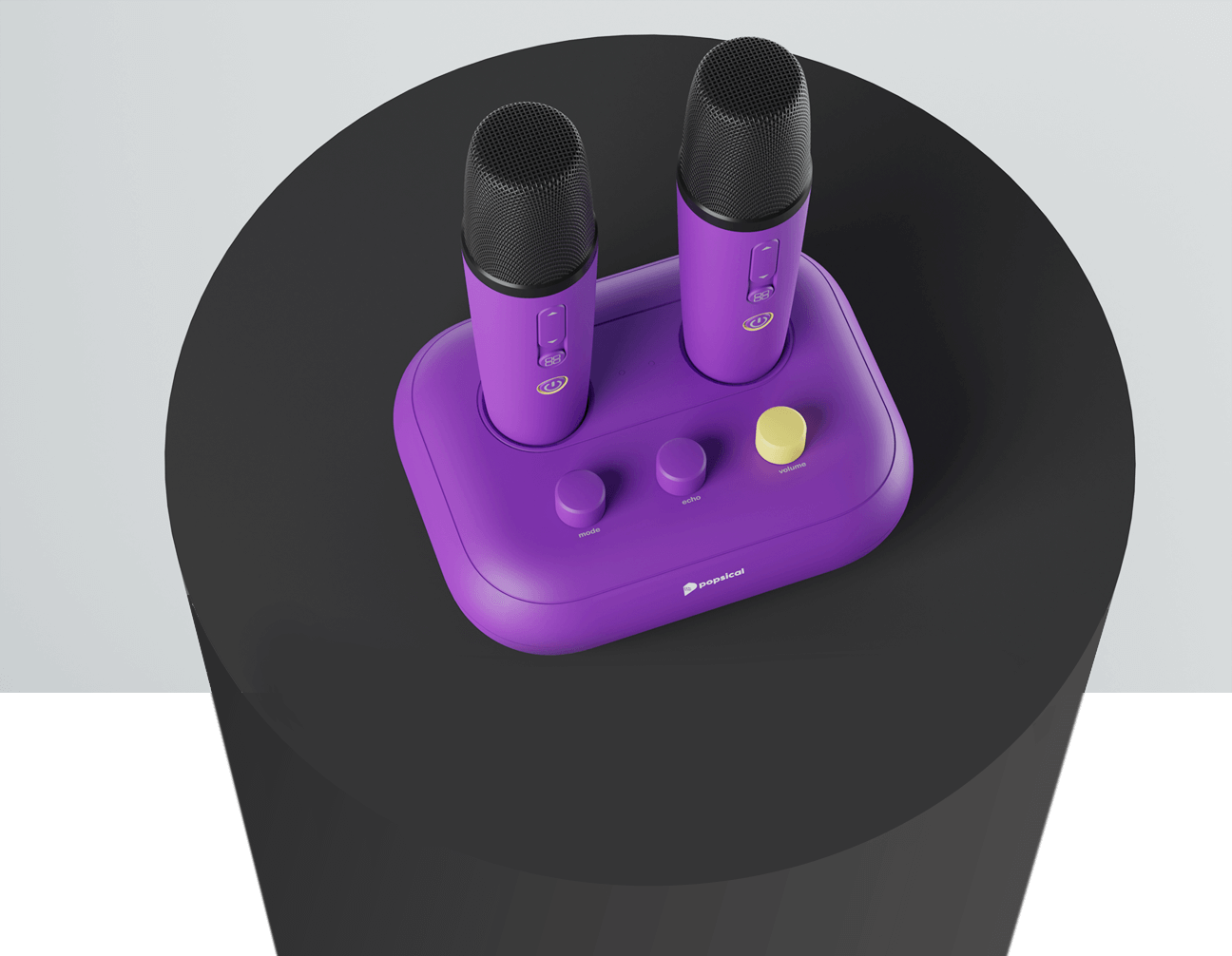 2 in 1 combo: The amazing microphone and mixer set
The Popsical Duet is a small and mighty, plug and play microphone and mixer set with bluetooth connectivity that makes singing a breeze for anyone, anywhere.

It comes with two premium microphones and a mixer, the Duet is beautifully designed and plugs directly to your speakers - effortlessly. It comes with everything you need to sing like the stars at home or anywhere else; and poised to take the home karaoke world by storm.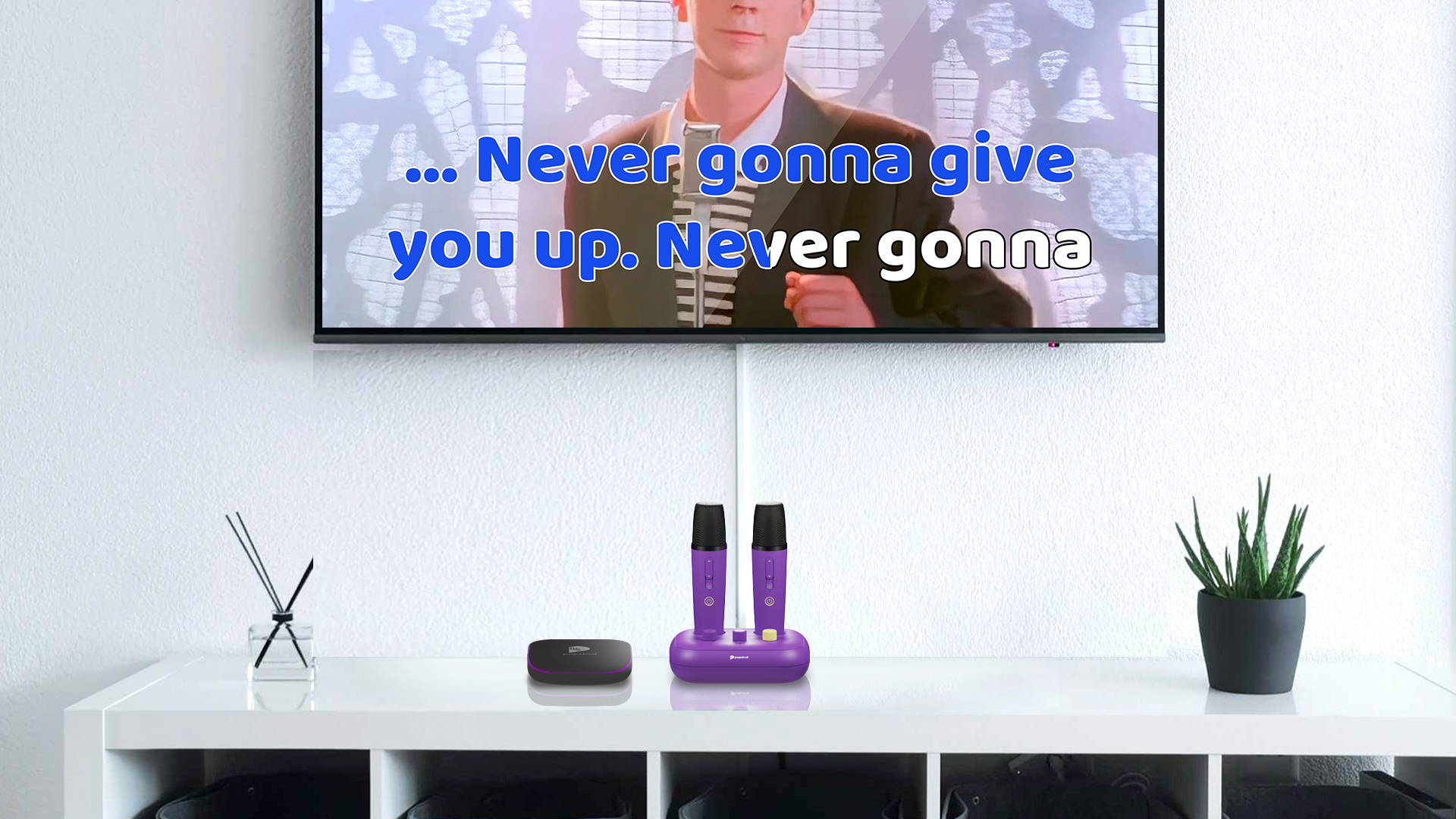 The set comes with a sleek design, 2 premium microphones and a karaoke mixer to make your voice sound better. Whether you're a professional singer or just starting out, Popsical will take your performance to the next level!
Premium Wireless rechargeable microphones

2x Wireless rechargeable UHF Microphones with built in lithium-ion batteries, ideal for those who want to move away from cable mics and free themselves from the hassle of AA batteries.
You have your audience's attention? Use the right kind of sound effect for them to get more involved in your performance!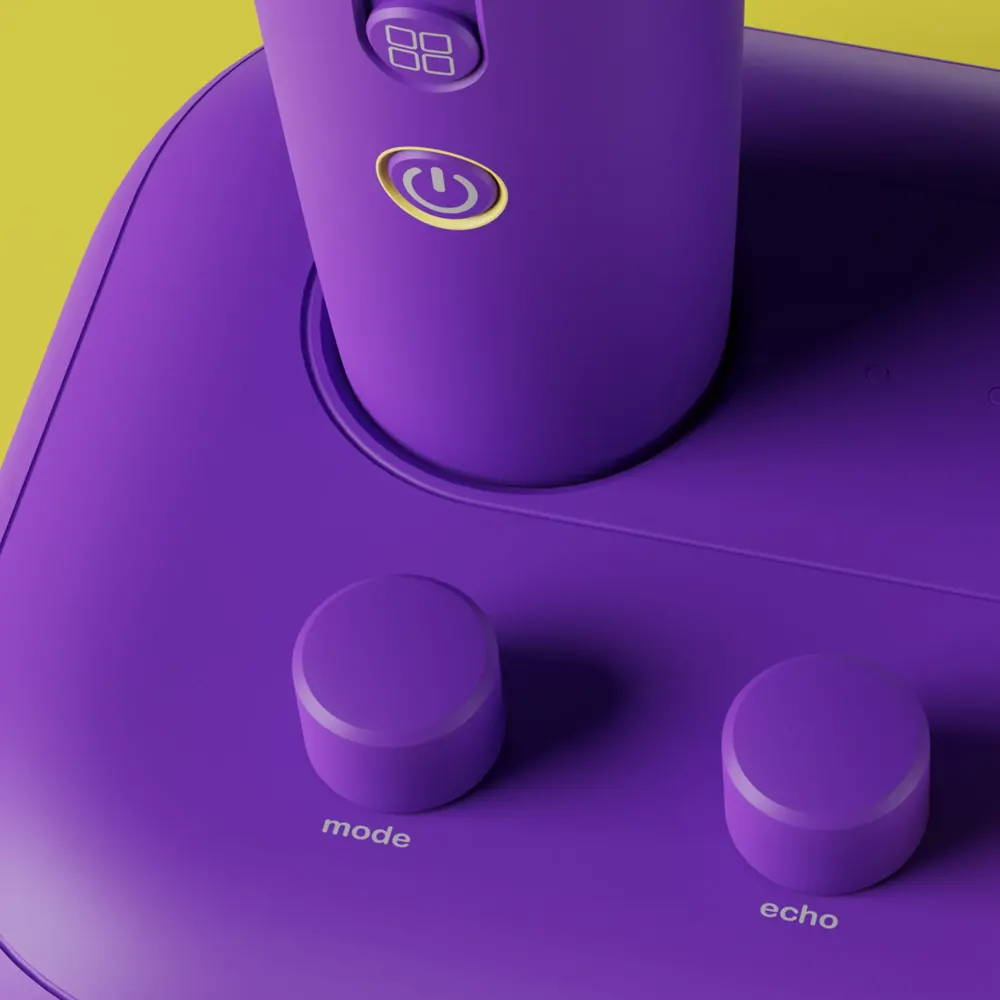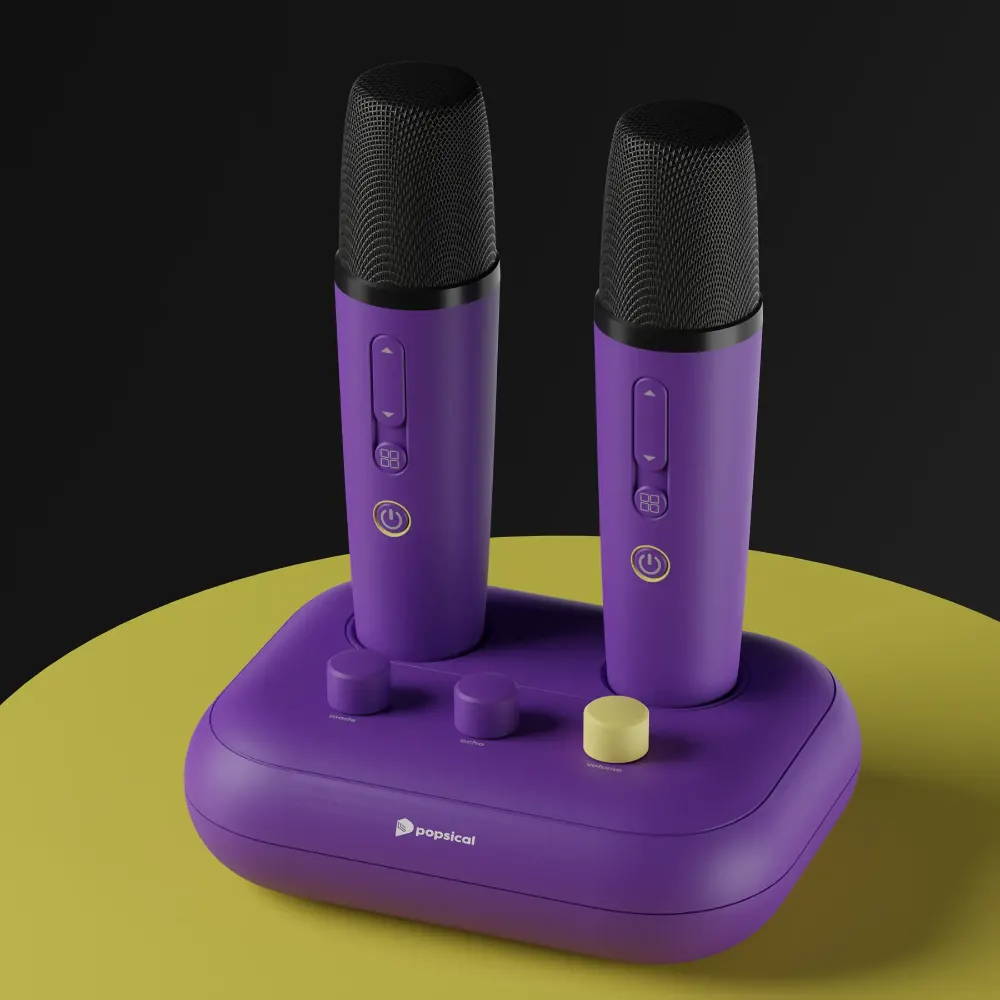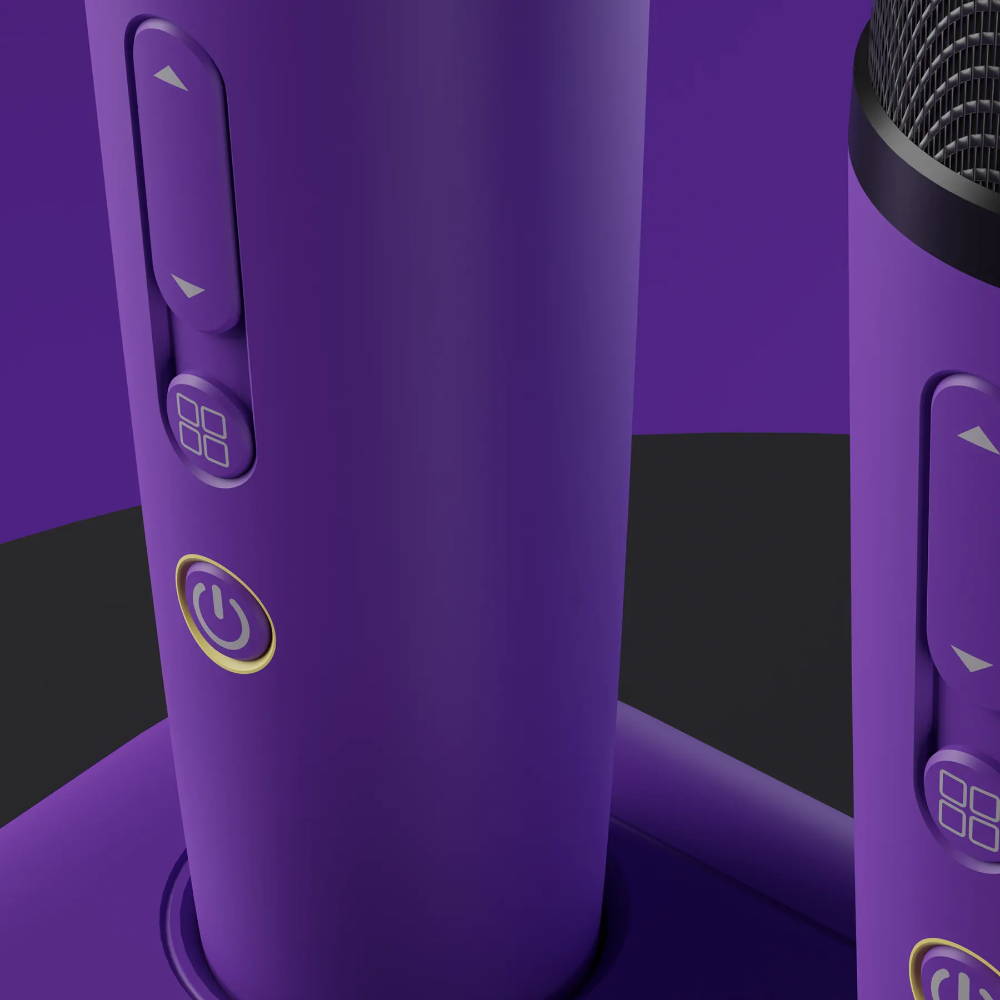 Connect the power adaptor and HDMI cable from TV to the Popsical TV

Link the AV output from the Popsical TV to the AUX IN of Popsical Duet
Plug the USB head from the Pospical tv USB port to the USB input of Popsical duet.

Link to your speaker via AUX out of Popsical duet to your speaker
Simply the largest cloud-based karaoke library content with over

Because you deserve a subscription plan that is tailored to your lifestyle
No awkward karaoke moments here. Unlimited music with no time limit.
Get unlimited access to over 230,000 songs in 14 languages.
No ads, no lyrics limit, no rules, just play what you love.
Connect to unlimited devices so everyone can join in.
Frequently Asked Question

How can I contact Customer Support?
Our customer support is unparalleled. We ❤️ our customers and we'll do anything to help
To get in touch with customer service, you can either message us on Facebook or send an email to support@popsical.com. One of our team members will reply within 3 working days.

Singapore
From 10th July 2022, the Popsical team will be moving from our Funan Mall Retail Outlet! If you require any assistance, do feel free to reach out to our support team here or reach out to our Facebook page, our customer service team members will be more than happy to help.
Malaysia
On-site service is available at Midvalley Mall Retail Outlet, T013-E from Monday to Sunday, 10am to 10pm daily.
What is covered under your warranty?
Peace of Mind for Your Use-It-Your-Way Karaoke Device
We take pride in providing for our customers and want to ensure that you get the most out of your product and that it meets and exceeds all expectations. As such, we (the fine people over at Popsical) offer a 1-year limited one for one exchange warranty on top of our 30-day customer satisfaction policy.

For more information, visit https://support.popsical.com/
What is your return policy?
Meet our hassle-free return policy
If you're not happy with your purchase, then you can get in touch with us via hello@popsical.com; we will try our best to help you. We review all queries between 10am -10pm (UTC+8) and you should expect a reply within 24 hours. To be eligible for a return, your item must be in the same condition that you received it. It must also be in the original, unopened packaging. Returns are accepted if returned within 30 days of receipt. After sending us an email, please send the purchased item back to our forwarding address using any carrier service of choice which is paid for by yourself.

We do reserve the right not to allow the return of products or refund of any transactions although the conditions above are met. Items that are damaged, marked or altered will not be accepted. Any items returned under these conditions will be sent back to the customer.

What is a Premium account? What is the difference between the different tiers?
Don't settle for basic when you can have premium
By default, all users will be on the Basic tier and can enjoy access to all the songs in our Karaoke library. However, you will be limited to 15 minutes of song play time per day.
The 24-hour pass gives you 24 hours of playtime from the time of subscription.
The Monthly Premium Subscription gives you unlimited access to song playtime.
Popsical's premium plans go towards supporting the artists that produced this content. For more information on Premium or to subscribe, go to www.popsical.com/premium
I have multiple people using Popsical. Do all of them have to subscribed to the premium version before they can sing?
One account for unlimited users
Nope, as long as your Popsical device is activated on a Premium account, other users can still pair their mobile devices to your Popsical device and enjoy unlimited play time regardless of whether they are logged in on their own accounts.
Find out which product suits you best
Need a constant internet connection
Song is always updated daily
2 x Wireless rechargeable Microphones
Only tv is needed to start singing, speaker is optional
Able to control mic settings via the app