Classic Karaoke Songs For Everyone
Do you like singing classic karaoke songs? 
Karaoke is a favourite past time around the world. Whether at home, at a friend's place or a bar, karaoke will give you a good time. Of course, when it's your turn to hold the mic, make sure that you have prepared a banger of a song that will knock your friends' socks off. Be sure to pick the right one that will suit you best. Among the crowd favourites, are the karaoke classics. Here are some of the best classics you can sing during your karaoke sessions to impress your friends.
Like a Prayer - Madonna
This song is very controversial, pretty much like the artist herself. Madonna has cemented herself as one of music's sex icons and this song is no different. 
I Want It That Way - Backstreet Boys
It's no question that there will always be a Backstreet Boys song during a karaoke session and this song is one of them. Kevin "The Old One" Richardson's description of the song "There are a lot of songs out there that don't make sense but make you feel good when you sing along to them, and that's (I Want It That Way) one of them." is a perfect way to describe the song. The lyrics are very nonsensical yet popular, but who cares, right? It's the Backstreet Boys!
I Wanna Dance With Somebody - Whitney Houston
This 1987 smash hit from Whitney is still up to now, a smash hit on karaoke. Synths and funky guitar tunes will surely make you dance to the beat as you're singing.
Africa - Toto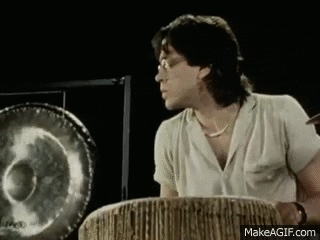 It's Africa by Toto, the song is pretty much self-explanatory. 
What's My Age Again - Blink 182
This song is for all you punk rock fans out there. What's My Age Again by Blink 182 tells a story that even if you get older, you don't have to grow up until you're ready. 
I Love Rock and Roll - Joan Jett and the Blackhearts
Who doesn't love rock and roll, right? This classic from Joan Jett will send the entire crowd rocking and singing along to the song. 
Hey Jude - The Beatles
It's from The Beatles, that's all you ever need to know. The song has all the perfect qualities to be a karaoke classic. It has a limited vocal range, a catchy tune, and easily remembered lyrics.
Bohemian Rhapsody - Queen
Another classic from one of the greats, Queen. The mix of rock and roll with classic opera makes this song very unique and fun to sing to during karaoke sessions. Better make sure to let your friends join in during the opera session. 
These are just some of the classic songs that you can sing during your karaoke session with friends and/or family. These songs aren't called classics for a reason. They will not disappoint! 
Are you ready for your next Karaoke session? Download the Popsical App from 
Apple Store 
or
Google Play
and create your own karaoke playlist now.