Done right, karaoke can be dramatic (Total Eclipse of the Heart by Bonnie Tyler), theatrical (Bohemian Rhapsody by Queen) or simply epic (Don't Stop Believin' by Journey), but you've got to pick the right song! The act of picking a song to sing at a karaoke session is an art, and nothing is worse than bringing a rousing karaoke session to a halt with a terrible song choice.
Finding the perfect song can be really difficult, especially in the heat of the moment, but we've rounded up with a mix of evergreen classic tunes and party songs that are easy enough for the karaoke novice to master. The best part – they're all available on Popsical, so start singing away, Rockstar!
Summer Nights (John Travolta and Olivia Newton-John)
‍
This classic tune from the Grease soundtrack is not only the perfect duet if you've got someone special with you, but there's also plenty of opportunities for audience participation as every line in the chorus needs your friends to be the backup singers echoing "tell me more, tell me more!"
‍
When you've got the room dancing, you know you've done your job. "Summer Nights" allows you to channel your inner John Travolta or Olivia Newton John while turning your karaoke room into a theatre stage with the whole room singing along too.
Dancin' Queen (Abba)
Any respectable karaoke session needs an Abba track to be taken seriously, and this one is especially good drunk as it's hard to mess up. Young or old, everyone loves a retro tune, and it doesn't get any better than Abba's only number 1 hit in the US.
Catchy and euphoric, "Dancing Queen" is pop and disco at its finest, and is about the joy of dancing, so get on your bell-bottomed jeans and dancing shoes, and step up to the spotlight. After all, "You are the Dancing Queen, young and sweet, only seventeen…"
‍
‍
Don't Stop Believin' (Journey)
Everybody appreciates an '80s arena rock anthem like this one, no matter how cheesy you might think it is. Once a track with a strong cult following, it was covered by the cast of Glee and has since become the best-selling digital track of the 21st century.
There just isn't any better lyric to sing at the top of your lungs than "Just a small town girl, livin' in a lonely world… she took the midnight train going anywhere" – when it comes on, it will surely get the whole room going.
‍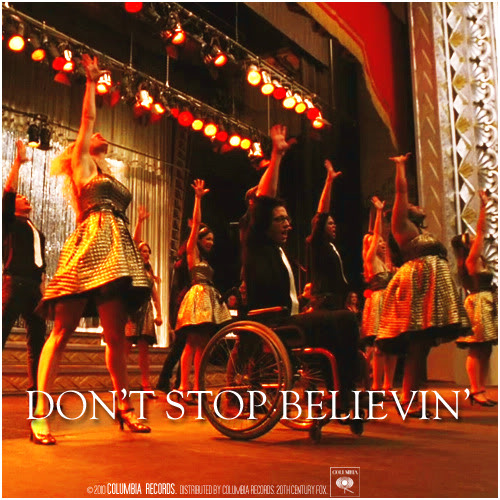 ‍
Bohemian Rhapsody (Queen)
"Is this real life? Is this just fantasy? Caught in a landslide, no escape from reality" – with one of the most recognisable opening verses in rock music, everyone will know what they're in for: a rousing six-minute sing-a-long that will take you through the depths of despair to the heights of emotion.
You pick this song not because you're going to try and emulate the late, great Freddy Mercury, but because this 1975 epic by Queen is the ideal song for both newbies, since your friends will know all the lyrics and can help you out, and also for karaoke veterans, as there's a little operatic bridge for you to show off your vocal chops. This is a sure-fire crowd-pleaser, and you'll get to headbang with your best mates, and be a little melodramatic at the same time.
‍
‍
Total Eclipse of the Heart (Bonnie Tyler)
"Once upon a time I was falling in love, but now I'm only falling apart. Nothing I can say, a total eclipse of the heart" – Did you know that Bonnie Tyler's smash hit "Total Eclipse of the Heart" was originally written as a vampire love song? Well, no matter. There's a reason this song is a stone-cold karaoke classic and one of the greatest '80s songs of all time.
It's not an easy song to sing, and its been murdered at one too many karaoke clubs since the song came out in 1983, but everyone still loves singing it. So don't worry if you can't hit the high notes – no one will care and you'll have a great time anyway!
Ladies and gentlemen, now that you know how to pick a winner, your five minutes in the spotlight will surely be epic. Just remember, if in doubt, choose a song that the majority of people with recognise, and remember that everyone loves oldies. The cheesier the better, then you don't have the pressure of performing them well!
So, what are you waiting for? Own it, Rockstar!
‍